HOUSEWATCH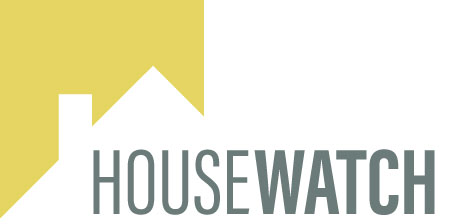 Are You Concerned About the Security of your Home:
While you are away for VACATION?
Because you're only in HOMER DURING those best days of SUMMER ?
While you are gone to FISH-CAMP in the summer?
While you are gone to WARMER CLIMATES in the WINTER?
Because you have had to move out of the area before your HOUSE SOLD?
While you're waiting to MOVE INTO that NEW HOME that you have purchased?
While you have been called away suddenly for a MEDICAL EMERGENCY?
When your AUTOMATIC ALARM SYSTEM is triggered?
Because you're not sure how well those WATER PIPES are insulated?
Do you want to BOTHER YOUR NEIGHBORS by asking them to watch your home while you are gone?
Wouldn't it be nice to know someone is WATCHING YOUR HOME and WATERING YOUR PLANTS without having to take a chance with a live-in house sitter?
Wouldn't it be nice to leave your PETS at home in familiar surroundings yet know they are being cared for on a regular schedule?
HOUSEWATCH is ready to provide you with the peace of mind you're looking for.
Send Message to listing owner
HOUSEWATCH